Add Comment
Last week I wrote about making Scrambled Eggs in a waffle maker and how delicious and great they came out.
Well I am back this week with something even better!
How about some delicious cinnamon buns? Oh yeah!
You know the can that you buy that explodes when you peel the label and then almost gives you a heart attack?
Yeah these…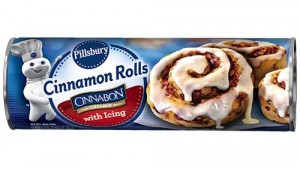 Since I saw it on that video from last week, I had to try it… (Side note, I will be trying more of the things on that video as time allows.)
So I fired up the waffle maker and placed one bun in each of the four quadrants. Closed the lid, set a timer for 2 minutes and 30 seconds and then came this…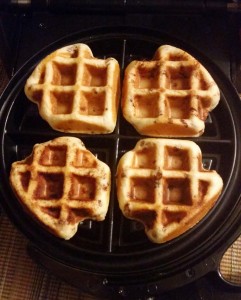 Yup, well done, cooked perfectly in 2 minutes and 30 seconds, golden cinnamon goodness…
All that was left was to melt the frosting in the microwave for 15 seconds and drizzle over the buns.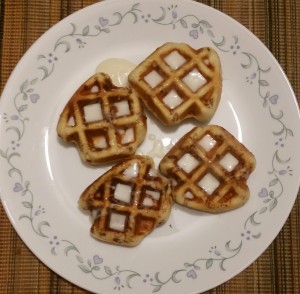 Can you say Mmmmmm…
So what are you waiting for? Buy some buns and pop them into your waffle maker! If you don't have a waffle maker here is the one that I use and really do like so far. (Affiliate link)
Much quicker than an oven and just as delicious or maybe even more so since I didn't have to wait so long…
Let me know if you give it a try and the results you get by leaving a comment below. I would love to hear what others think.
This is a test heading block
---
( If you are reading this anywhere but my blog, you can find the original post here. )