Add Comment
If you have spent any time on Facebook you surely know the difference between Personal Profiles and Pages.
In case you don't know the basic definition of a profile, it is a personal space on Facebook that you can share thoughts and events about your life with your friends.
A page on the other hand usually represents a Business, a Place, a Thing or anything that is not a person. Sure there are pages for high profile people and celebrities, but normally a person would just create a profile.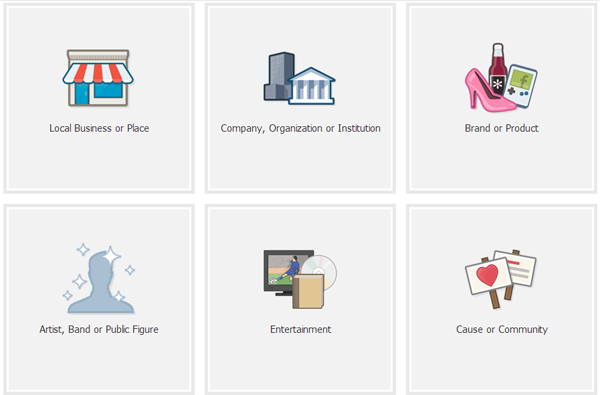 So by now most people that use Facebook know the difference, but yet I see all the time companies setting up personal profiles instead of a page.
Why they do this I don't know! Lack of understanding of how the Facebook ecosystem works? I'm not sure.
Whatever the reason, you really don't want to setup a profile for your business! Plain and simple your business needs a PAGE.
Why? Why do I need a page and not a profile?
You can have multiple admins of a page (think employees, management, etc) without sharing your login credentials to your personal profile.
People don't need to 'Friend' you, they can just simply 'Like' your page.
(Many people do not want to be a businesses friend, they just want to show their 'Like' for it. Also by asking for a 'Friend' request you are asking them to share their profile with you! I don't want you to see my profile!!! That's why I 'Like' pages, I can interact with them but they cannot see anything that is not public on my profile.)

People can 'Share' your page!
(This is a biggie for anyone that wants more fans.)

People can find your page easily in the search box.
All posts on pages are public so even people that don't like your page can still read them.
(This is good for getting new page likes.)

You can use Facebook Ads for your page to get new 'Likes'.
(This could convert into new paying customers)

You can boost individual posts to get a better response to that particular post.
(This is another type of pay-per-view ad but for individual posts, think sales or new products. It's also pretty inexpensive for the exposure you get for that one post)

You get Facebook Insights which is an analytic display of all your fans and how your page is doing.
Last and most important -> It is a violation of the Facebook terms of service to use a personal account to represent something other than yourself.
(This is a REAL BIGGIE! If Facebook decided to crack down, they can terminate the profile for your business and you will have no recourse.)
So with all these pluses and a BIG minus, why would you want a profile page for your business?
Hopefully by now you know the answer is you don't!
So what do you do if you already setup a profile for your business and have a bunch of friends that you don't want to lose? Keep reading and I will show you how to convert your Facebook profile into a Facebook page. And of course if you don't want to attempt this yourself you can always hire me to do it for you. :)
There are a few things to know about converting your personal profile into a page.
When you convert your personal account to a Facebook Page, a business account will be created to manage your Page.
Facebook will transfer your current profile picture and then add all your friends and followers as people who like your Page.
Your profile account username will become the username for your new Page, and the name associated with your personal account will become your Page's name.
(If you want your Page to have a different name, consider creating a new one.)
No other content will be carried over to your new Page, so be sure to save any important content before beginning the conversion:
Download your timeline information.
(More information about downloading the file that contains all of your sent and received messages and all of the photos and videos you've uploaded to Facebook can be found here here.)
If you created any groups under your profile you have to appoint a new group admin to any groups you manage. You'll be unable to manage groups once the conversion begins.
For full access to all page features, manage your new page from a personal account or add admin users to your Page.
When you're ready, start converting your personal account to a Facebook Page here.
Once your conversion finishes you will still be able to log in from your original email address and password to manage that page, but I recommend logging in from your real personal account and manage it as an admin of the page.
I have converted several profiles to pages in the past and all goes pretty smooth. Just remember you WILL LOSE all content on the profile but you will keep all your friends as new fans.
It is worth doing this now instead of waiting, the longer you wait the more content you will lose and the greater chance you have of Facebook cracking down on an illegal profile.
Have you ever done a conversion? How did it go? Let me know in the comments below.
---
( If you are reading this anywhere but my blog, you can find the original post here. )