Add Comment
I read a lot of blogs, too many at times. Sometimes I get sucked so far down the rabbit hole that three hours have gone by and I have had zero productivity because of reading blogs.
One of my biggest pet peeves with bloggers (believe me I have a bunch of pet peeves) is that they go through all the trouble to take great pictures, edit them, beautify them, then just stick them inside their post to sit there waiting to be clicked on…
"So what" you say! Isn't that what is supposed to happen?
Sure! I guess…
I love the fact that most bloggers that post photos make them clickable so you can enlarge them, but that's where the problem lies.
When you click the photo the image usually opens in a blank screen, nothing around it, nothing telling the reader what to do next.
Instead they leave the reader sitting there looking at a nice picture and hoping they hit the back button to get back to the website that the picture is from.
But what if the reader loses interest or doesn't know to hit the back button? What then?
A lost reader…
So what is the fix to this clicky situation?
The answer is simple, install a lightbox plugin.
A what? What is a lightbox?
Basically it is an overlay that sits on top of your website and focuses on the image that the reader has clicked on. The beauty is once the reader closes the overlay window they are right back at your post on your site.
Below is a screenshot of what a lightbox looks like, a beautiful overlay on top of the website.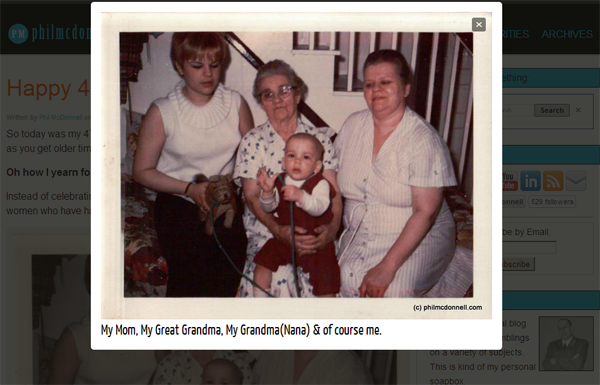 You can search the WordPress Plugin Repository for a lightbox as there are several, but the one I use and like and has been working without fail for some time now is Simple Lightbox.
Once installed it automatically changes all your linked photos to launch in a lightbox.  If you don't want a lightbox on a photo for some reason you can add a ( rel="slb_off" ) to your photo link. (This only works for this plugin)
Want to try it?
Click on the image below and see how nice it is to have a lightbox.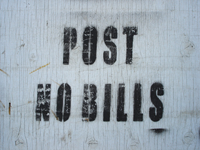 Now click on this image below and see what it is like without it. (Remember to click your back button to come back)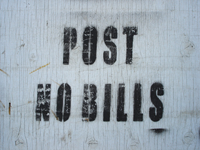 Which do you prefer?
If you think that this is a great idea and more people should have this on their blogs please share this post to bring awareness to this pet peeve of mine.
As always, if you have any questions or comments please leave me a comment below.

---
( If you are reading this anywhere but my blog, you can find the original post here. )