Add Comment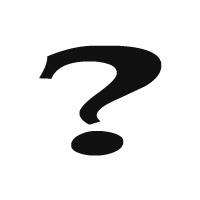 If you have been a reader of my blog for any length of time you know that I have the attention span of a flea. That being said I am always changing things around and tweaking things a bit.
So if my blog looks different to you, that is because it is! I changed the theme to a much simpler style and removed most of the ads and distractions.
I have decided to make it more streamlined, simple, minimalistic even.
This is all part of my bigger plan online and offline. More on the offline plan in a separate post.
I am consolidating, but also branching out at the same time. More like moving away from dead projects or projects I have lost interest in.
This blog will still remain, but it will be more like my personal soap box to ramble on about things I care about.
If you have come to this blog for WordPress or Social Media related posts I am working on a new blog that will be devoted to just that. I will be announcing it shortly so stay tuned. Of course all my existing posts will remain in the archives here so you will always be able to find any of the previous tutorial posts I have made, although some of them are outdated because of the rate at which Facebook changes things.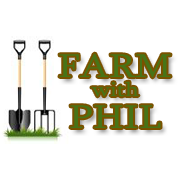 I also have started a new blog to document my home farm (aka backyard vegetable garden). This is a new adventure I am undertaking this year and hope to have a successful harvest, follow along as I build my garden, plant my plants and hopefully reap what I sow… :)

You can find the new blog here -> http://farmwithphil.com
Lastly I wanted to mention a blog that I recently stumbled upon that really cleared up years of confusion for me. Puttylike.com is one site that I wish I found several years ago. The perspective I have gained from reading many of the articles there is priceless.
I have always struggled with the idea that I am supposed to have one true calling in life, but I never was able to find it. I have read countless articles about finding your passion or love what you do and it won't feel like work, but my problem is I never could find that one thing that I was passionate about.
Now don't get me wrong, I am very passionate about many things but I have always had this issue with focus. I could never just stop at one thing and pick that one thing to focus on. My mind races all the time with new ideas, new things I want to learn or explore. When I finally grasp something it is time to move on because I am bored with it.
This has lead me to believe I had ADD or that I cannot master any particular thing. Neither of these are true, I finally found out what my "issue' is.
I am a multipotentialite!
Multipotentiality
"An educational and psychological term referring to a pattern found among intellectually gifted individuals. [Multipotentialites] generally have diverse interests across numerous domains and may be capable of success in many endeavors or professions, they are confronted with unique decisions as a result of these choices."
I can't believe how well that description describes me. The more I read on the Puttylike blog the more I get those Ah-Ha moments.
I am not sure how I am going to use this moving forward but at least I don't feel lost or floating aimlessly anymore…
How about you, do you find yourself feeling any of these ways? Could this be you too?
---
( If you are reading this anywhere but my blog, you can find the original post here. )